Laguiole Cheese Knives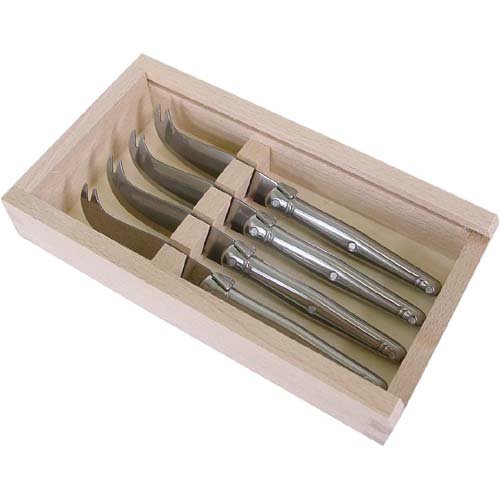 Click Here
Laguiole are well known for making some fantastic knives and cutlery for the kitchen and dining table. It is almost as if they know the place in the world of knives, and have not ventured into kitchen knives apart from a few carving sets which, again, are for use at the table.
We have featured some Laguiole steak knives here before, and with this set of stainless steel Laguiole cheese knives, the famed company has delivered yet another set of fantastic and remarkably well styled knives.
These cheese knives are born out of a heritage of 200 years of knife making in a country that is known for its cheese. The long and the short of it is, if you are looking for some new cheese knives this Christmas, you would be in exceptionally safe hands with these Laguioles.